05 January 2005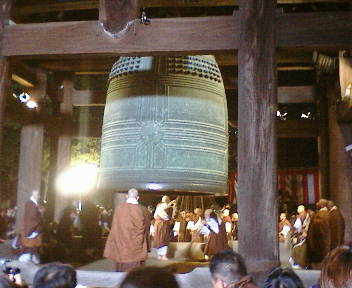 今年も宜しくお願いします!Jumped on the Nozomi Shinkansen from Shin-Yokohama station on the 31st to arrive in Kyoto two hours later. It was dumping snow from Nagoya onwards; and by the time we hit Kyoto, about 10 cm had accumulated.
After stopping by friends' for the traditional osechi-ryouri and soba dinner, Yasuko and I did hatsumoude at Yasaka shrine from 11 at night until 2 in the morning in the midst of the blizzard.
Spent the next few days shopping in Kyoto, visiting more friends, and re-visiting shrines and temples before heading back to Tokyo on the 3rd—though on the return trip, I had to stand from Nagoya onwards since the trains were booked to 120%.